Amazing uses for products from Coloredsand.com
When an order goes out from Coloredsand.com we usually know what it is being used for. A festival or party, some huge event with tons of kids, usually a fundraiser. Sometimes we get curious though, especially when it goes out on pallets. Dryject Inc was one of those orders.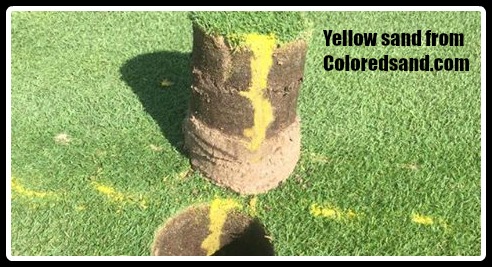 Dryject is an awesome company that services golf courses and sports fields. They help those places reduce, or eliminate, down time due to working on their turf. Ok, grass for those of us that aren't in the know. Dryject uses our yellow colored sand to help show their customers exactly how their process works. They can immediately see the results, which are quite amazing.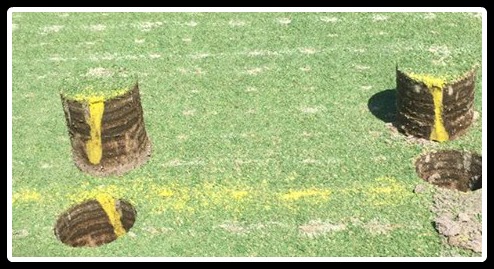 So we are glad we did a little "digging" to find out about this great company and what they were doingvwith our sand. If you are golfing one day or playing on a ball filed and it looks like someone made the grass into a grid. Don't worry because Dryject was there making thing better. We are glad coloredsand.com could have a small part in it.