Bulk Sand Art Supplies For Every Occasion.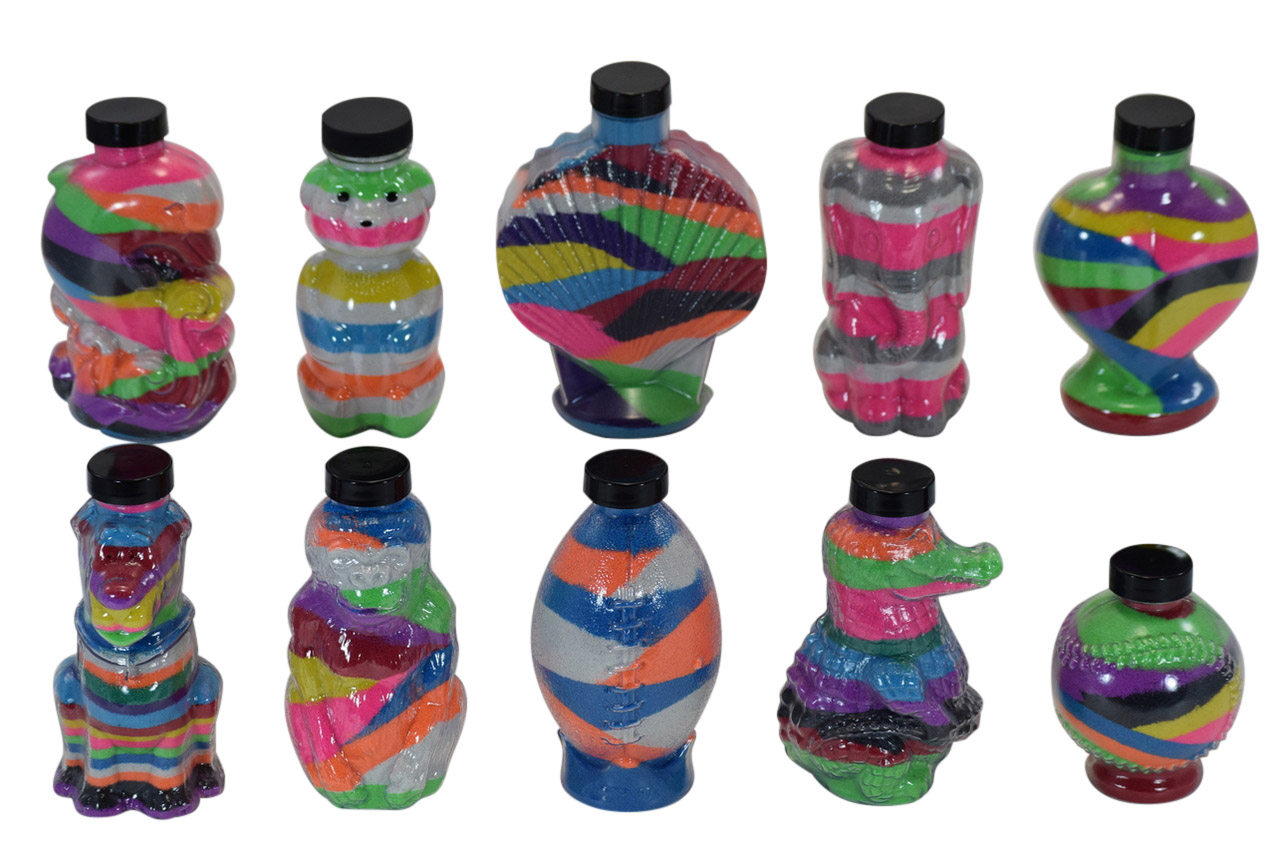 Sand art bottles bulk. It is a very popular search term on google. Here is the problem that so many of our sand art customers tell us about. No one really has anything in "bulk". Well, Coloredsand.com is the only result that actually has sand art bottles in bulk. Many people think bulk means 24 or 50 of something. We don't. To us a bulk sand art supplies order means hundreds or thousands of each sand art bottle shape.
I guess it just comes from experience. Coloredsand.com has been selling bulk sand art supplies since 1998. Way back in the 20th century! We have always understood the simple concept that if you don't have it in stock, you can't sell it. We don't make our sand art bottles in small batches, we make them by the tens of thousands usually.That insures that when a customer calls and wants 600 tall alien sand art bottles, 300 emoji bottles, 60 sand art funnels, and on and on, we have them to sell.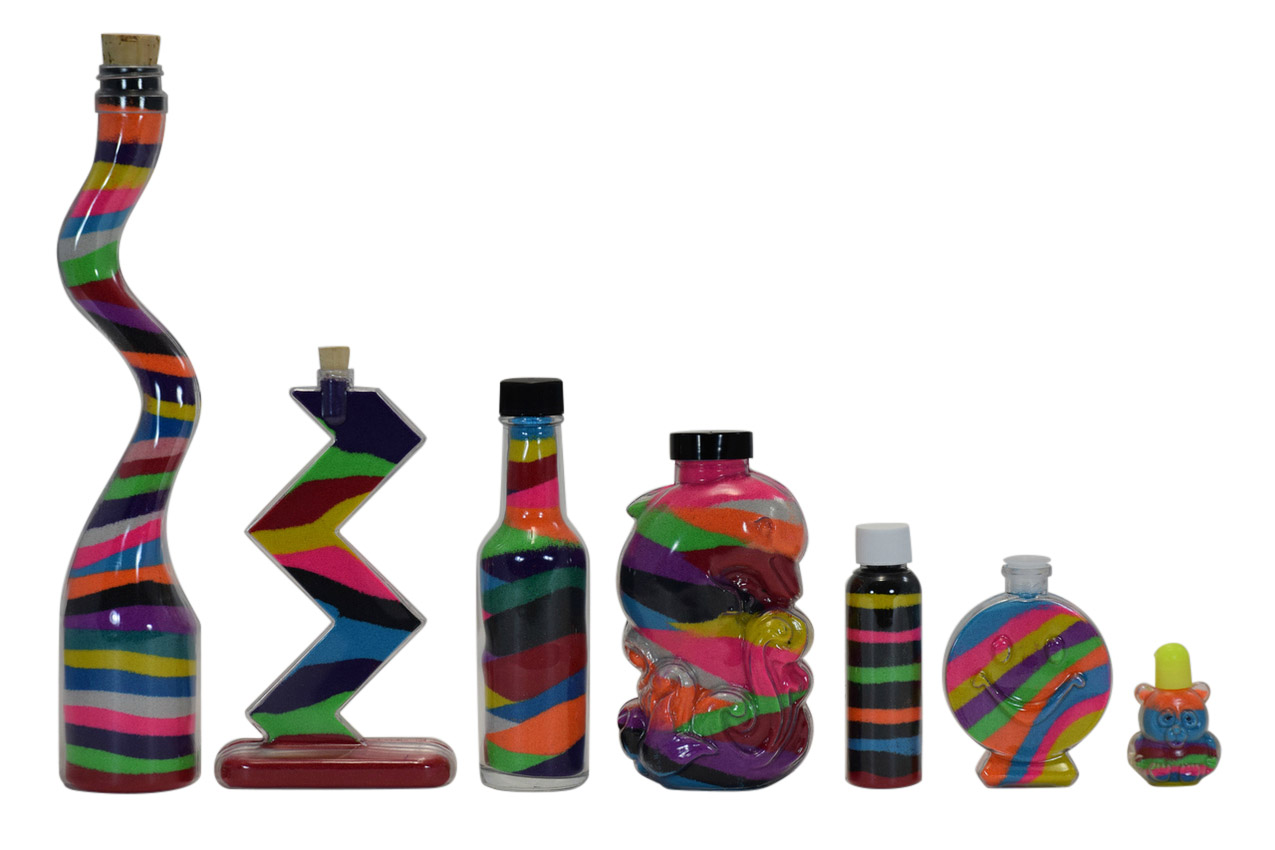 Bulk means bulk to us. Our warehouse is literally bursting at the seams with sand art supplies. Currently Coloredsand.com carries over 70, that's seventy, different shaped sand art bottles. That is how big our commitment to our customers is. We have hundreds of thousands of sand art bottles in stock and ready to ship. Oh yeah, they ship for free as well!
So if you need bulk sand art supplies, no matter how you search you will only find one result that truly has what you are looking for. Coloredsand.com. Bulk sand art bottles, colored sand by the ton, specialized tools for sand art, and most importantly the knowledge and friendly customer service to make your event a success. Call us today and test us, yes we have 2,000 stretched sand art bottles, and yes it will ship out the very next day. No waiting!
1-800-697-7263