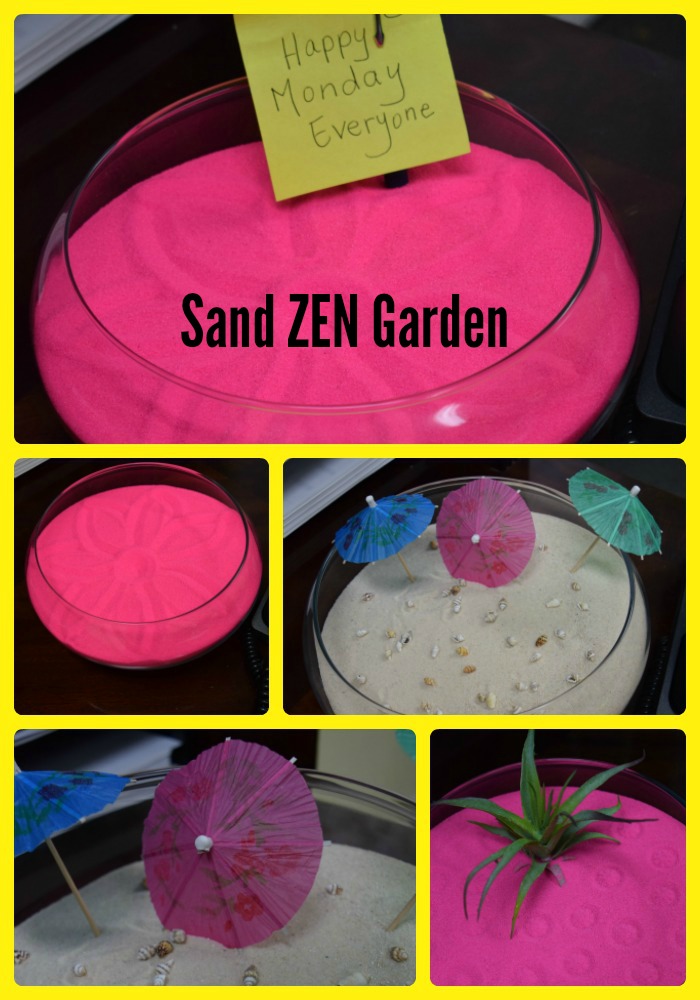 Monday through Friday I am stuck in a cubicle all day, so I really enjoy my Saturday's and Sunday's at the beach or pool. I found a way to bring my weekend peacefulness to my little cubicle dungeon; I made my own Zen garden.The air plant looks nice but really isn't necessary.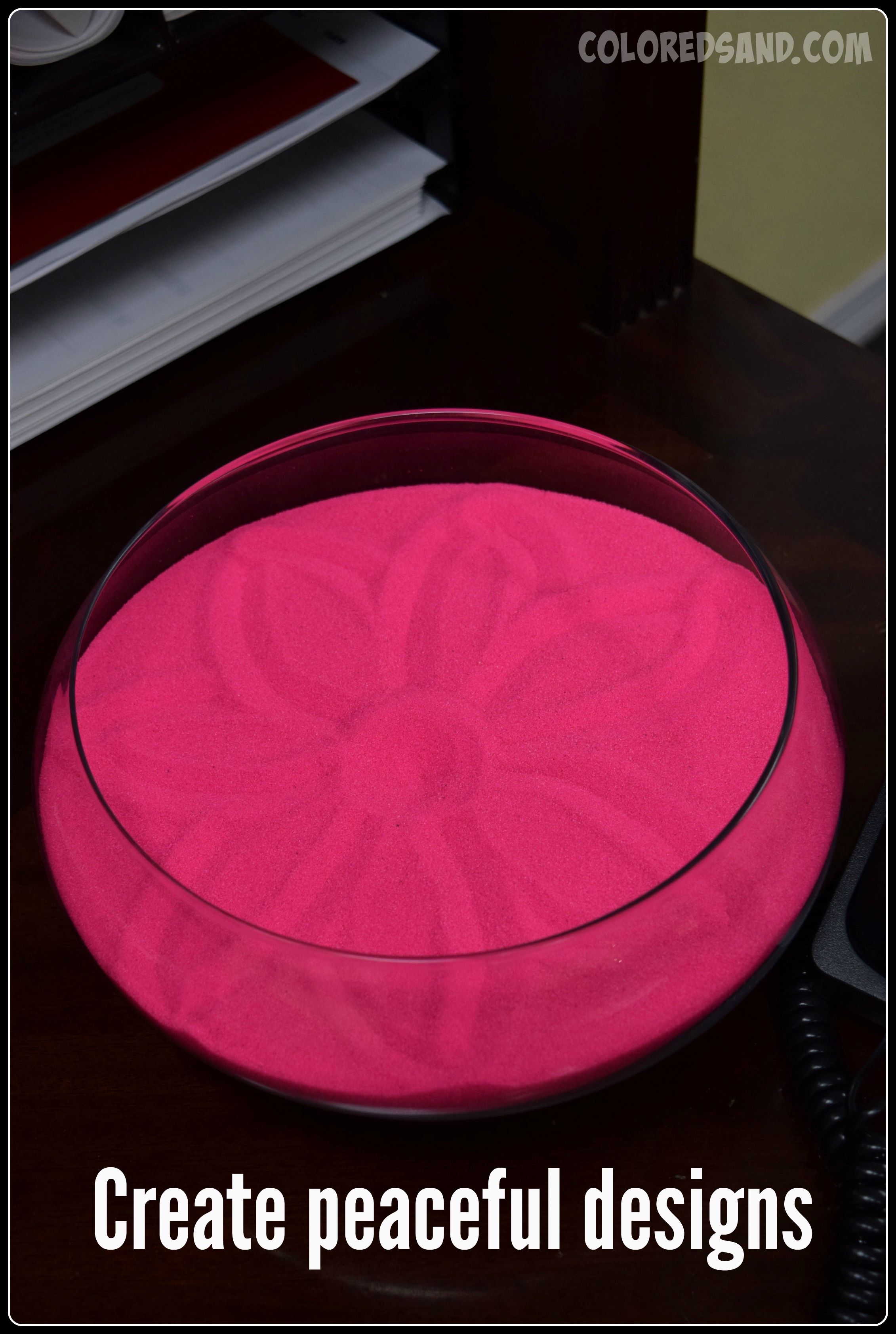 Now, when dealing with a difficult client I just doodle away in my little desktop Zen garden. The pink sand, just because pink is my favorite color.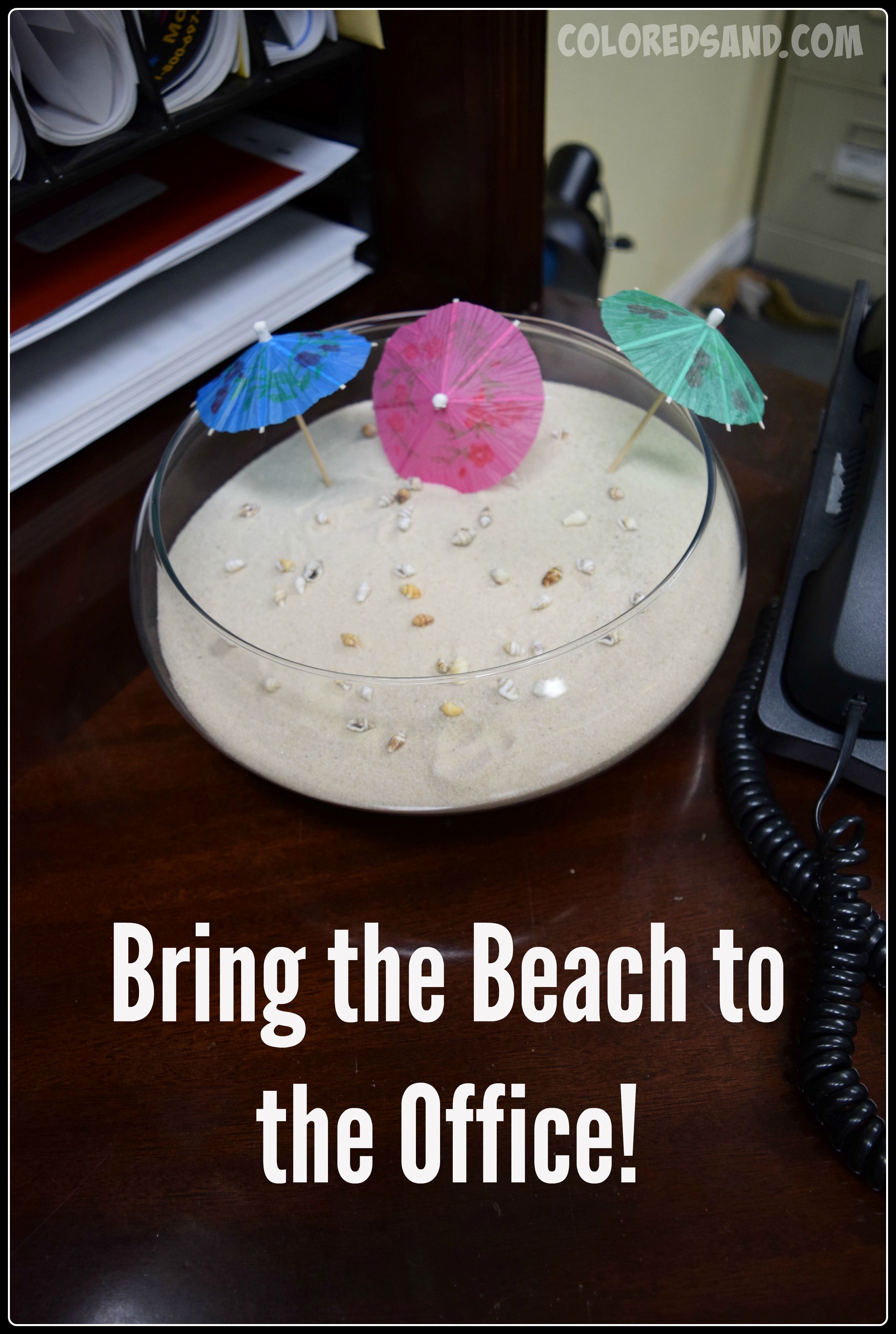 When I am ready for the weekend!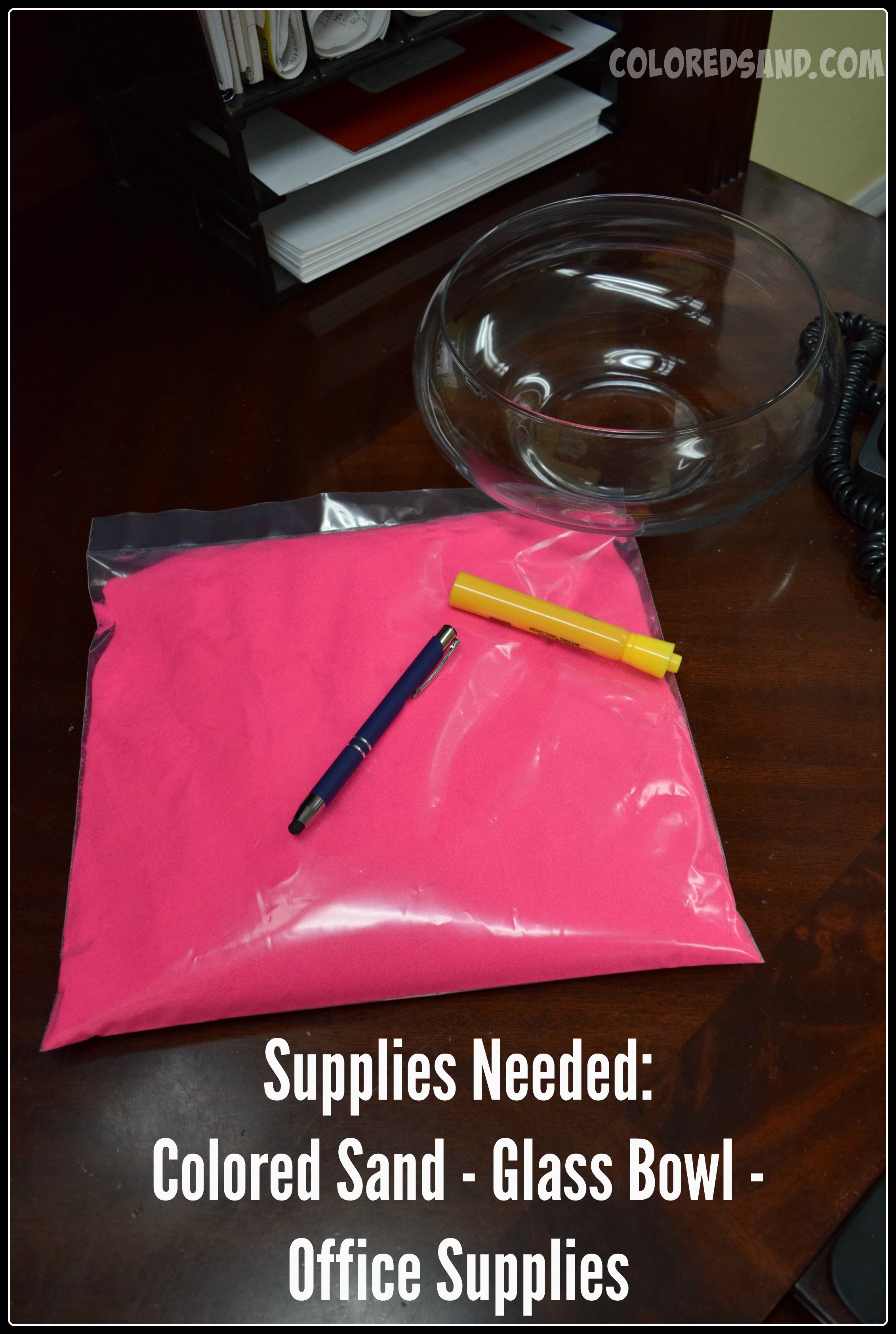 Pink Sand
Air Plant
Wide mouth shallow dish
Office Supplies (to make designs)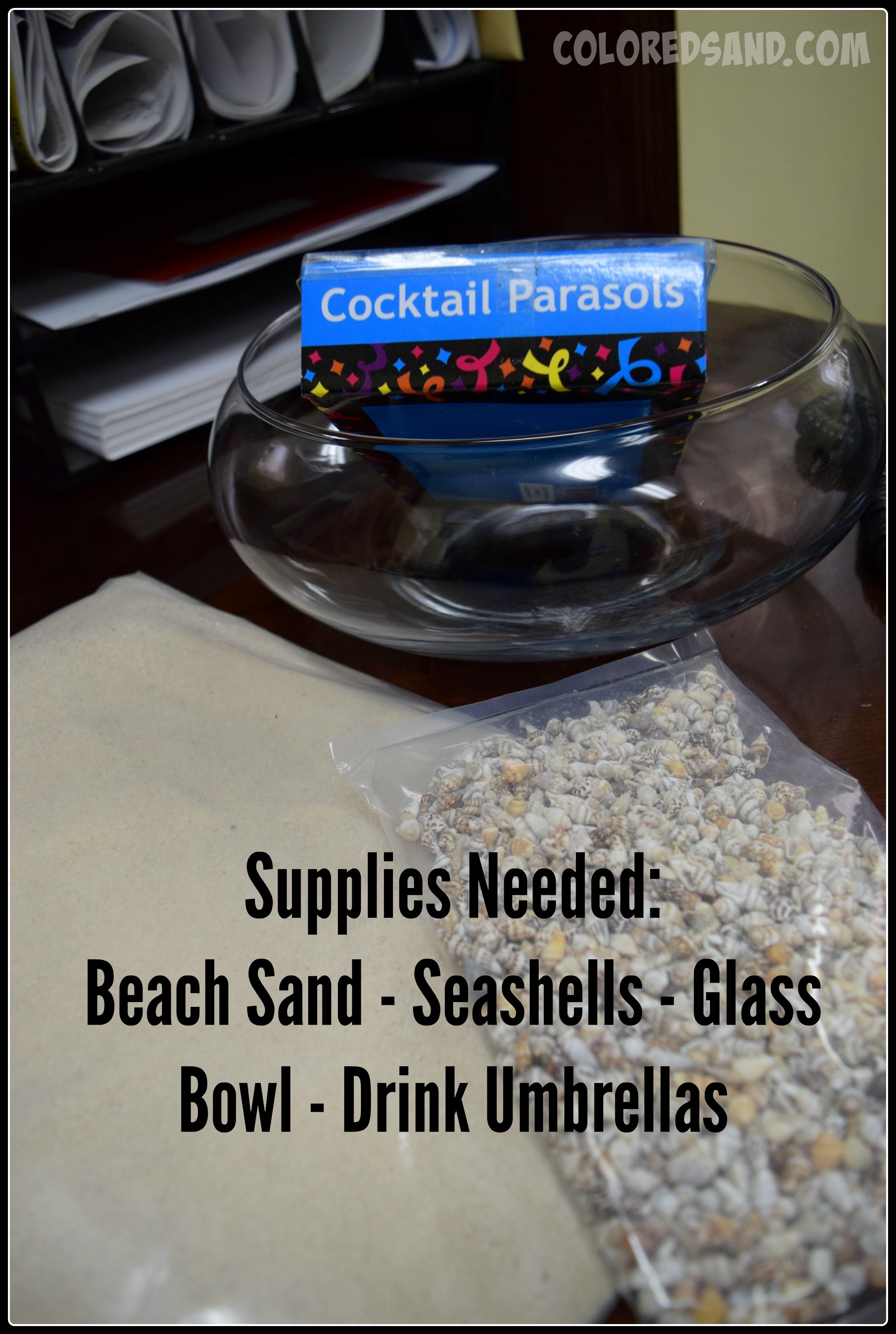 Beach Sand
Wide Mouth Shallow Dish
Drink Umbrellas
Seashells
Jimmy Buffet (optional)