EASY, FUN, & FESTIVE PATRIOTIC TABLE DECOR
4th of July is just around the corner and I had a ton of empty votive candle holders leftover from a baby shower. They are about $.50 each at your local store. I decided to make some cute patriotic sand art table decorations using some of my daughter's sand art supplies.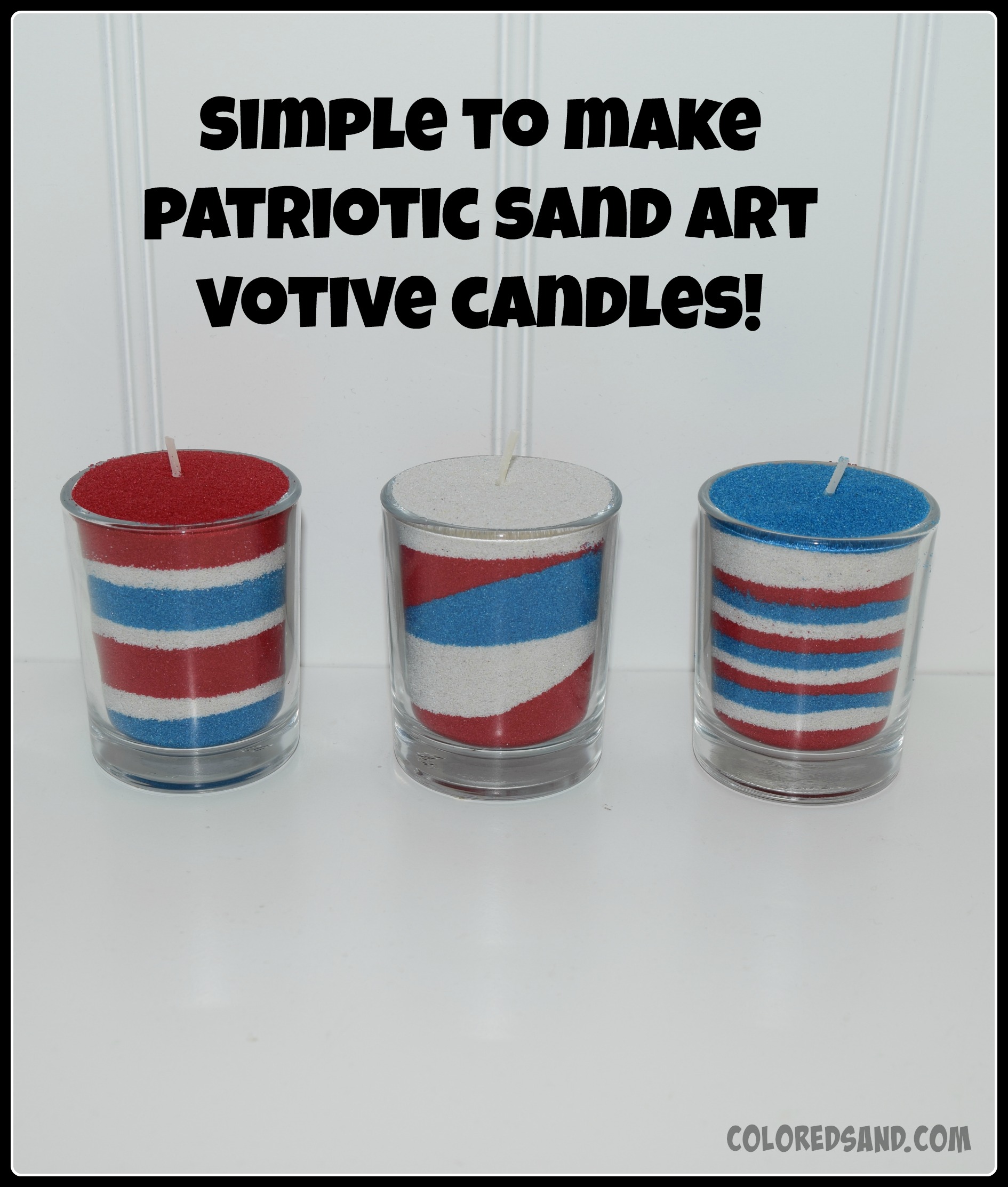 You only need a spoon, colored art sand, tea lights, and little glass candle holders. You can make these for any holiday theme. Halloween, Easter, Baby Showers, Christmas etc. They are a fun craft and I love having candles lit around my house. I have even used the fake tea light candles. They have a flickering light that looks just like a real candle from a distance. It only takes 5 minutes and the kids will love to help!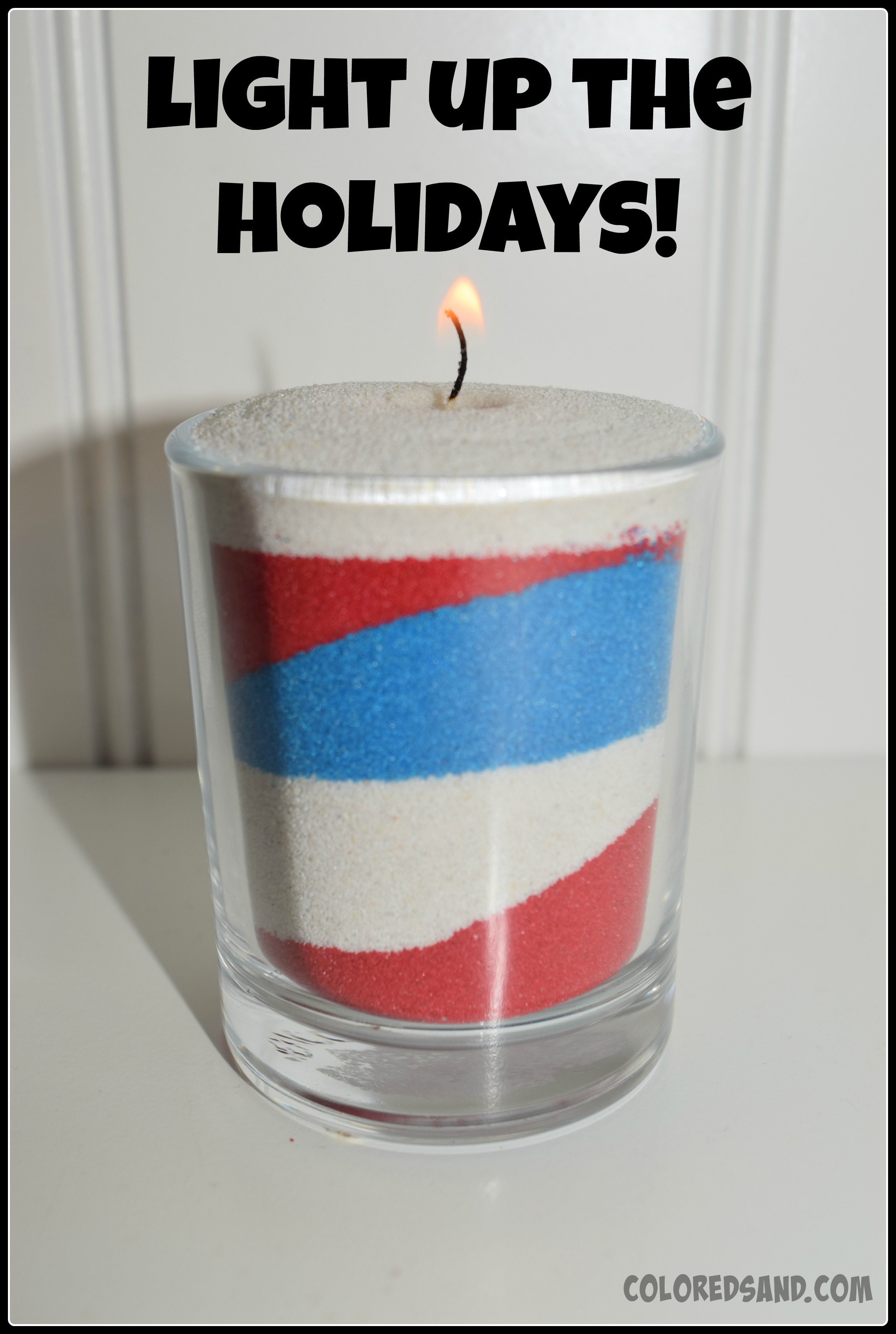 Layer the red, white, and blue colored sand in any design you like Continue your pattern until you are about 1" from the top. Place the tea light candle in the center of the votive glass holder. Continue to layer the colored sand around the candle, and cover the entire candle top. Let the wick stick out of the top. Next week you can dump the sand out and make a whole new sand art pattern for your next get together!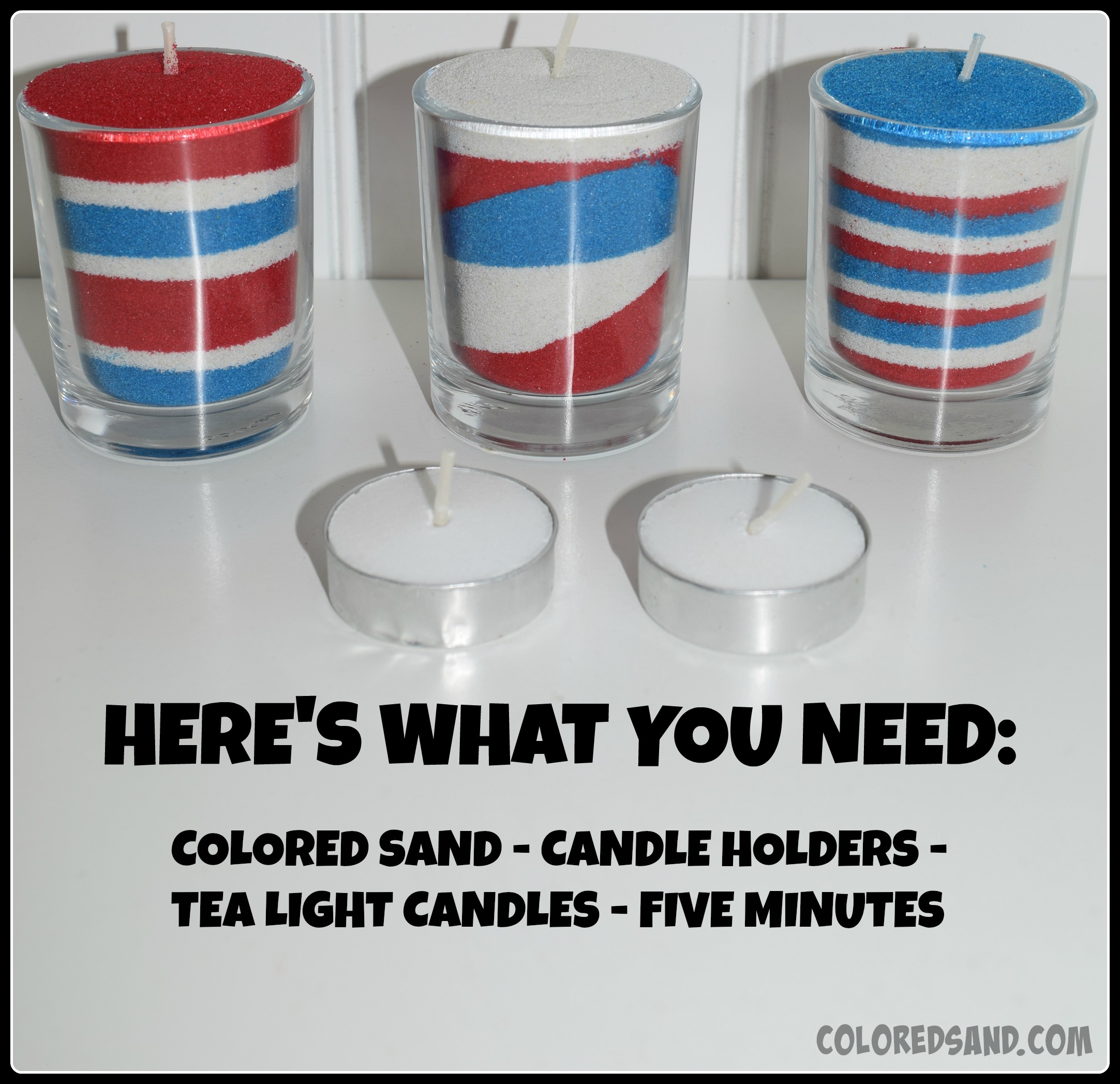 SUPPLIES NEEDED:
2 lbs of red colored sand
2 lbs of blue colored sand
2 lbs of white colored sand
Glass votive candle holders
Spoon
Tea light candles
For the sand try coloredsand.com . They have beautiful colors that you can use for every holiday.