So you have ordered all of your supplies. Sand, bottles, funnels, tubs or squeeze bottles, tappers, spoons, you have them all. Here are few ideas that will make your booth a success this year!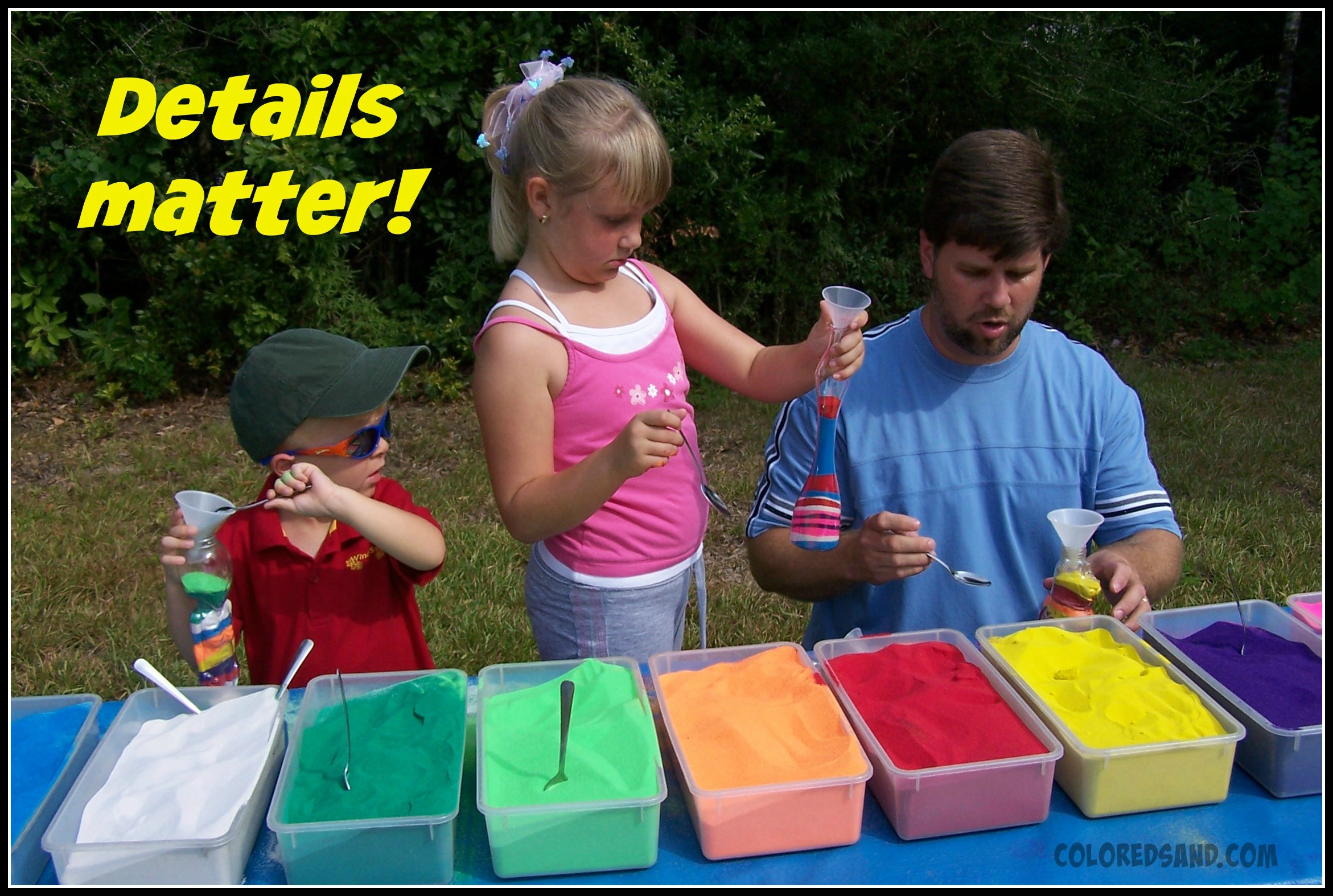 Details do matter. Consider your table for instance. Can it support the weight of the sand? If you have really small kids is the table too high? Would a table cloth make it look better?
Always leave enough room between the tubs for spilling sand. (If some sand does get spilled into another color, just stir it up. The original color with be fine!) Keep your caps or corks in a tub or box. This will keep them from spilling out everywhere.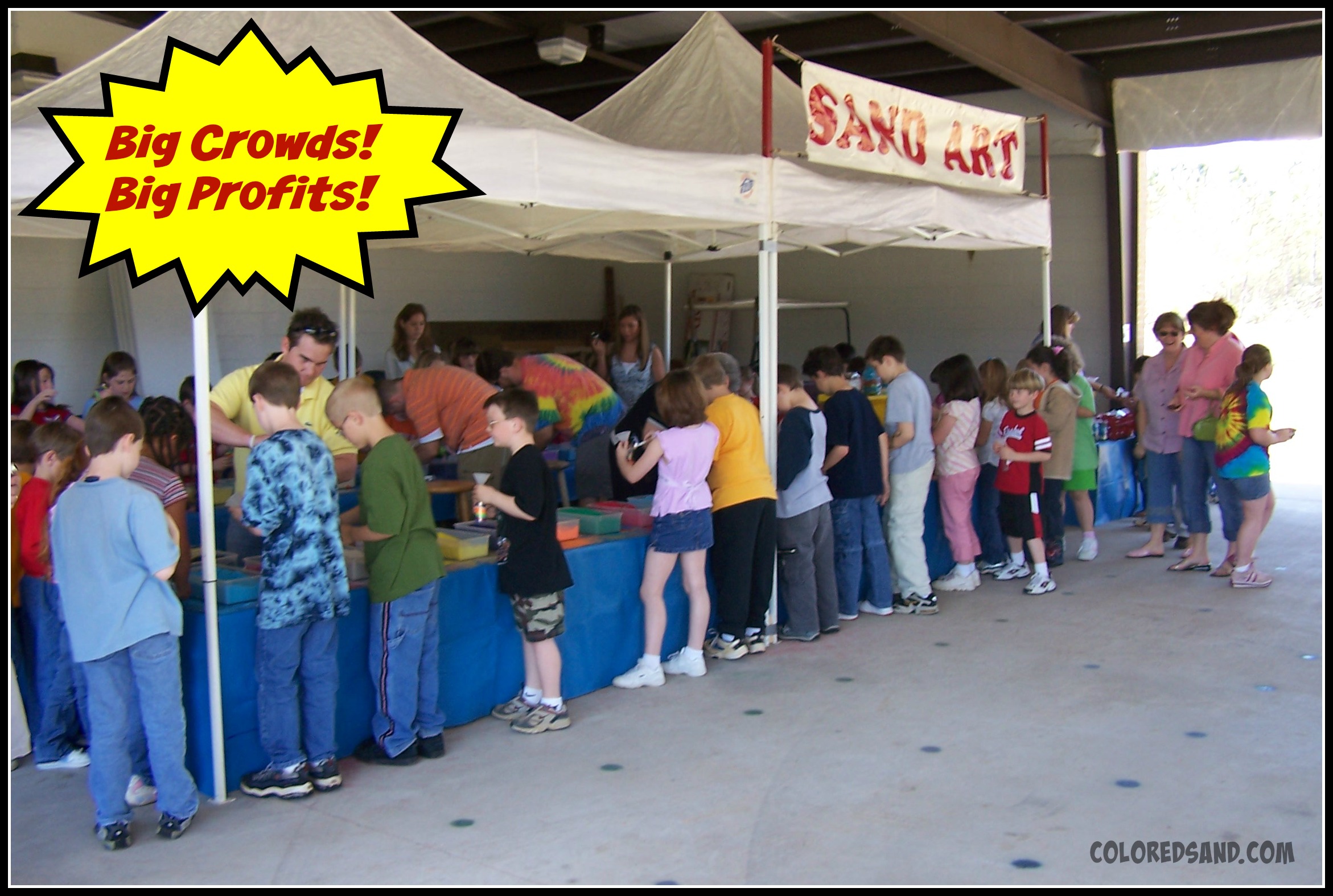 If you are expecting really large crowds here are a few ideas. Have some help. Whether hiring someone or finding an organization to volunteer, you are NOT going to be able to run the booth yourself. From taking money to stocking the bottles to tapping and putting on the top, it is not a one person show. Display your bottles. Show everyone what you have for sale and give them some ideas. Maybe team colors? Use plenty of signage. Are you setting up the booth to help pay for books for the library? Let your customers know. This is really important, show everyone your price. Most of the public are Wal-mart type shoppers. They want to know how much something costs as they shop. Many people will pass on by if they do not see a price.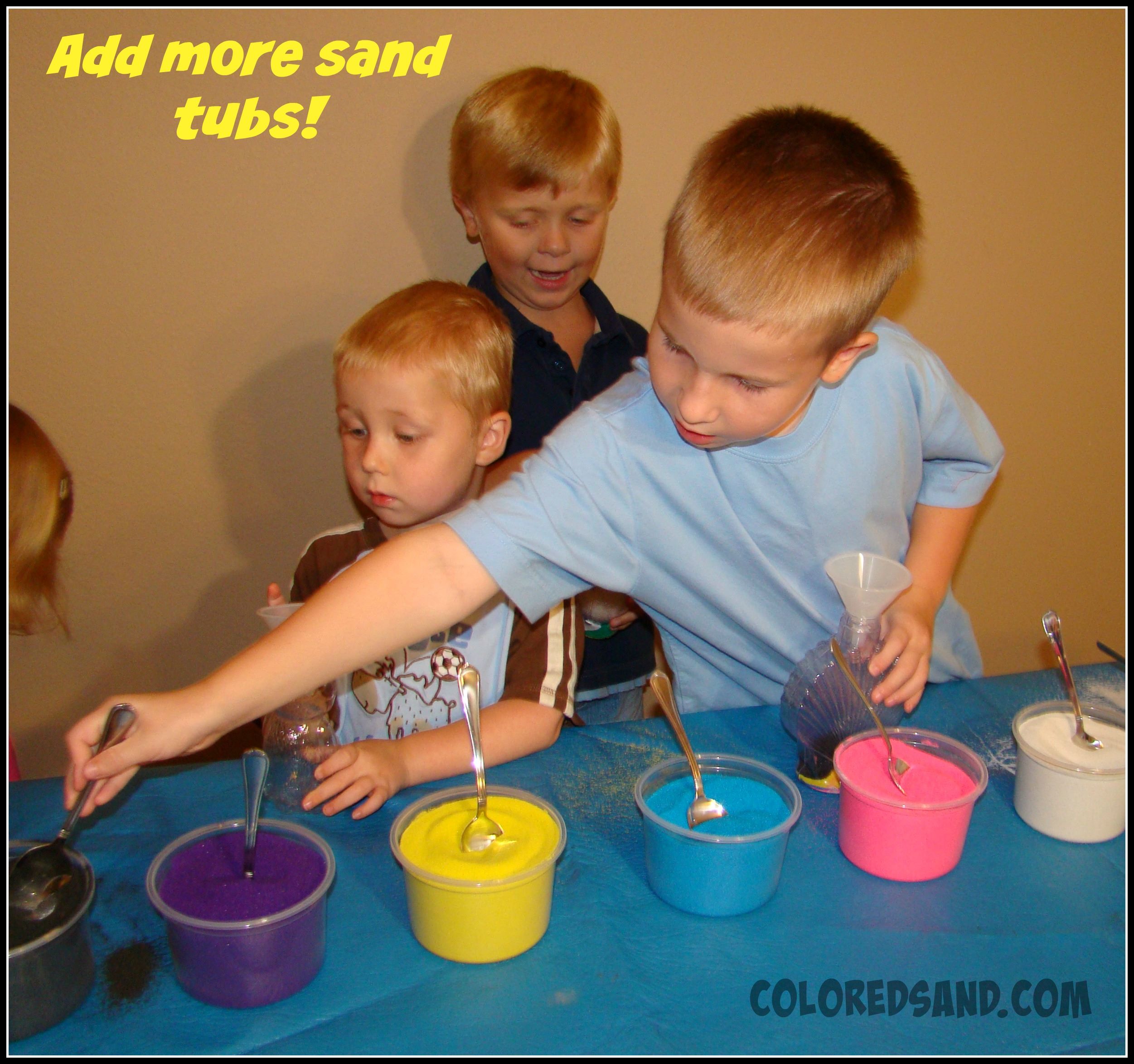 Make sure you have enough supplies. If you have a table with only one tub of each color you might be asking for trouble. Funnels do tend to walk away from the table. Sometimes kids just forget they have them in their hands and leave. The same goes for spoons. Always have plenty of extras for just this reason. Sand Art can be made without funnels, but they really make the craft easier.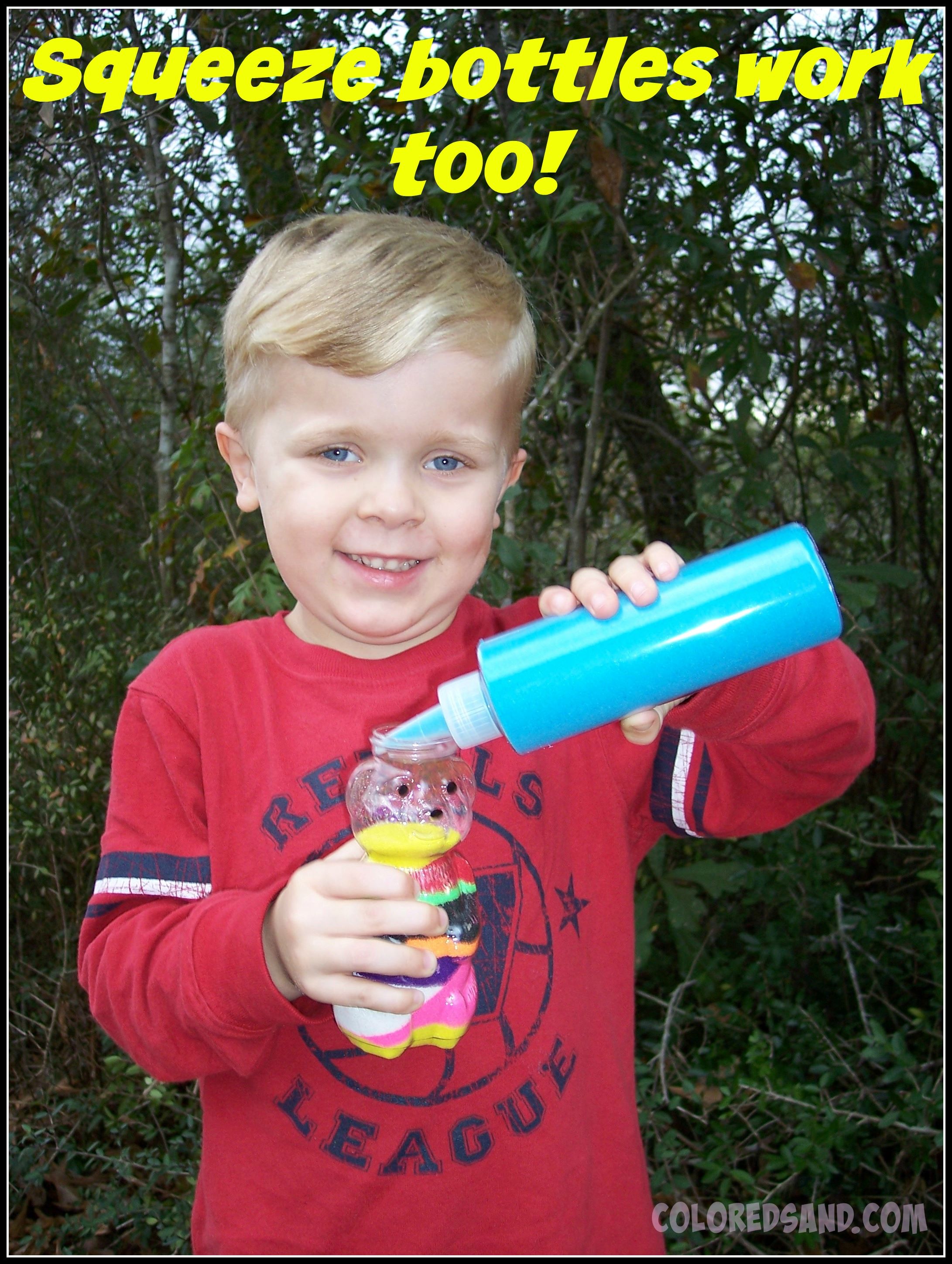 Plan and prepare ahead of time and your Sand Art Booth will be a huge success! Check out our our DOWNLOADS section for more information. Selling sand art is mostly common sense. Be polite, display and price your product, be there early, stay out of the weather, use plenty of signage, get help if you need, have all the right supplies! Coloredsand.com is here to help you. If you have any questions feel free to call and talk to one of our sand art experts! 1-800-697-7263