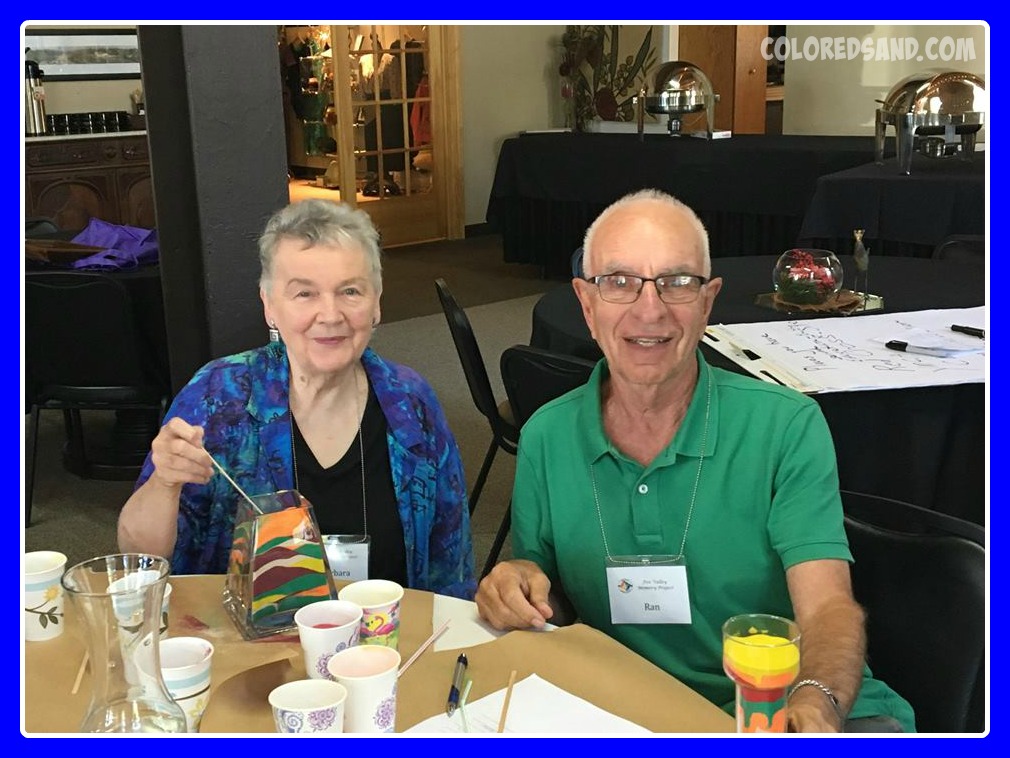 Recently we were contacted by Fox Valley Memory Project. They wanted to show us how their sand art event went. This fabulous organization helps both patients and families deal with dementia. They are using our colored sand to create centerpieces for a fundraiser. Looks like they had a little fun playing in the sand!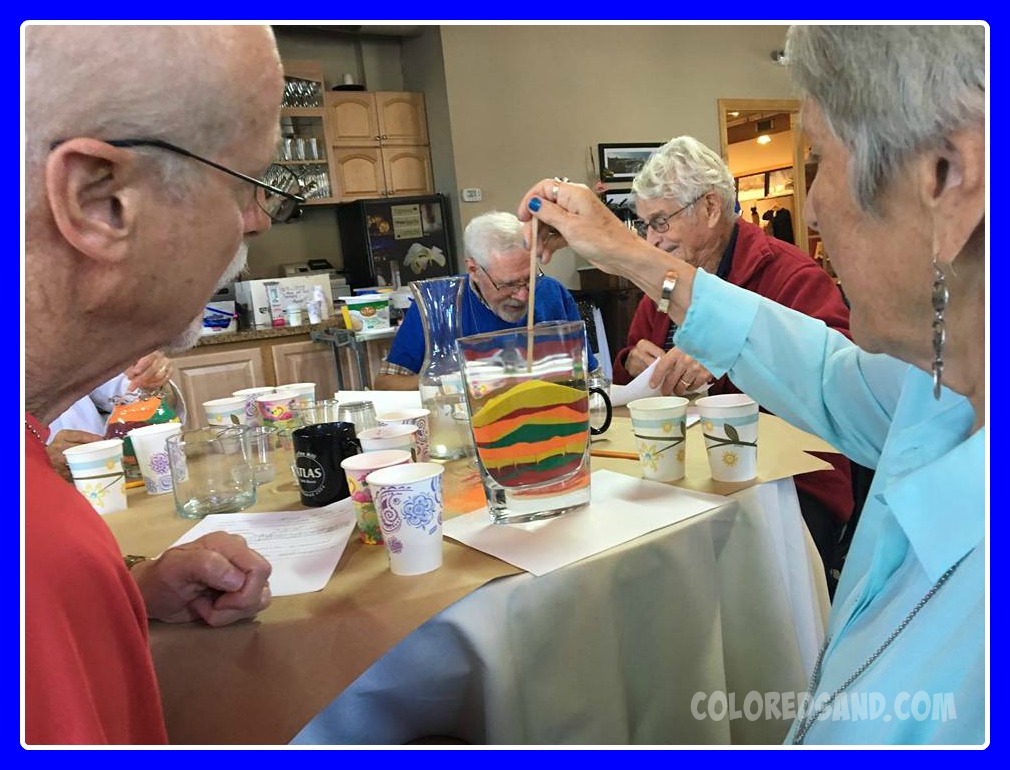 All it takes is your favorite colors of art sand, some really cool glass containers and a little imagination. Who says that Sand Art is just for kids?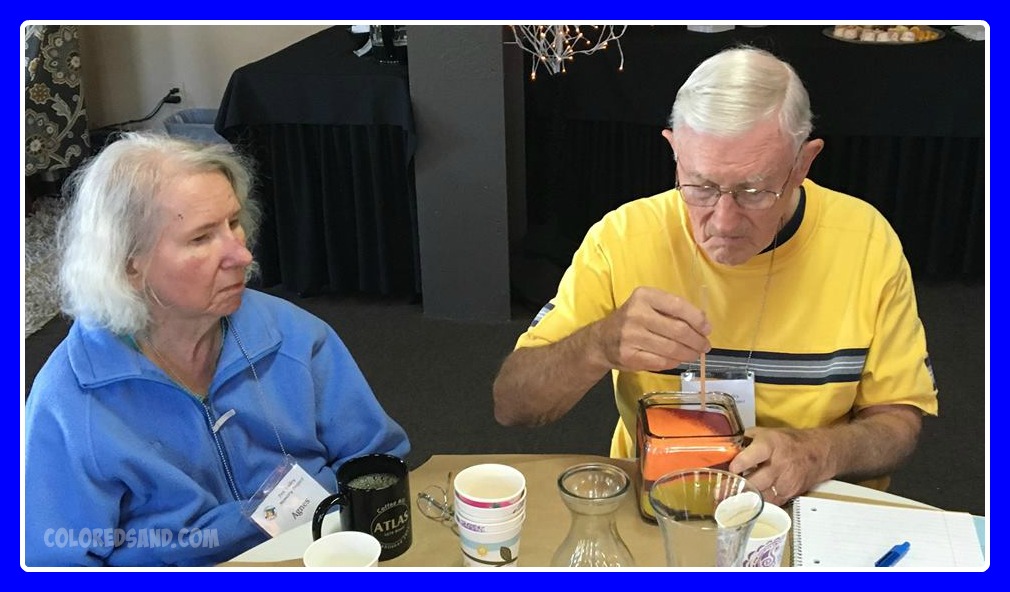 Some people really get serious creating their beautiful sand designs!
This sand artist is making some very neat designs. It is so much easier to use a container with a wide opening!
What a great way to end a sand art party! We hope you turn the colored sand art creations that you made into a whole lot of dough! Good luck on your fundraiser!